Upcoming event appearances
Upcoming event appearances
Where you can visit us
Upcoming Event Appearances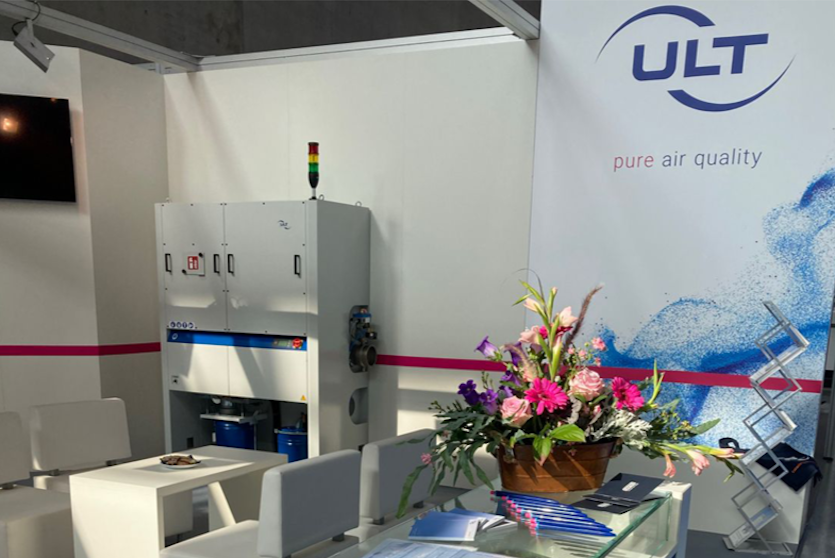 Be there and get to know us
Join us and receive first-hand information on fume extraction systems for air purification or process air drying solutions – establish new personal contacts and get answers to your enquiries.
You are welcome to meet us at the trade shows, workshops and events listed below to learn more on air handling solutions from ULT.
We look forward to you!
Meet us at one of the next trade shows
Do you need trade show tickets? You are welcome to contact us and order tickets free of charge.
We would also be happy to arrange a specific appointment with you.
Overview of upcoming trade shows and events
07. — 10.11.2023 | Frankfurt/M., Germany

formnext

Leading industry platform for additive manufacturing and industrial 3D printing

ULT will fexhibit extraction systems for process gas cleaning, laser fume removal, and post-processing

ULT in hall 11.0, booth B18

14. — 17.11.2023 | Munich/Germany

productronica

World's leading trade fair for electronics development and production

ULT will present fume extraction systems for solder fumes, laser fumes, odors, gases, vapors and dust

ULT in hall 4, booth 577