Service and maintenance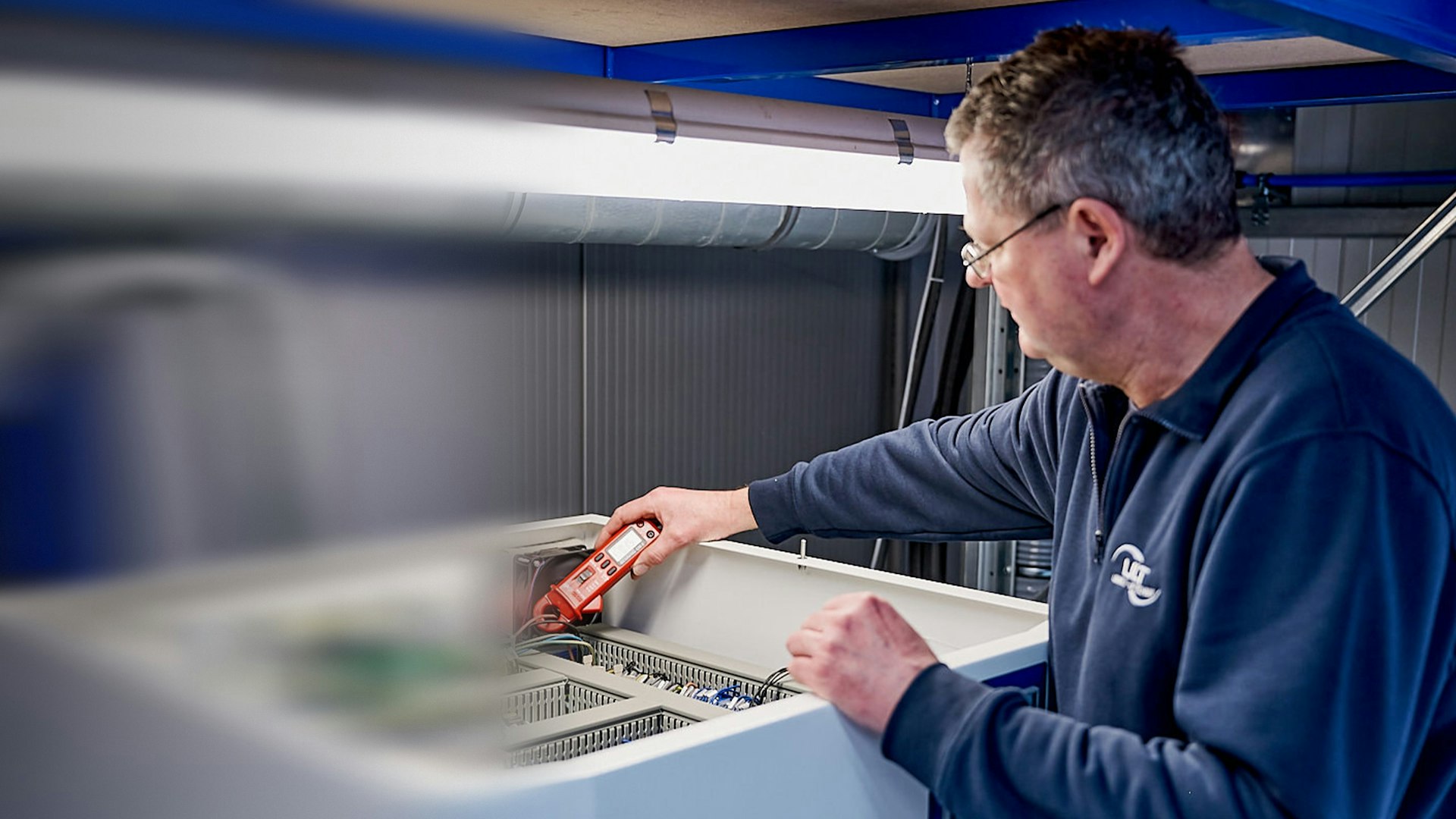 Service is not a one-way street
Customer service is a matter close to our hearts, and customer satisfaction is a central part of our company philosophy. We would therefore like to partner with you to ensure the perfect functionality of your fume extraction or air drying systems.
We offer you comprehensive services from the commissioning of the air handling systems to maintenance and the delivery of spare parts.
Our services include pressure vessel testing in accordance with legal regulations, such as section 15 of the Industrial Safety Ordinance, compliance with hygiene regulations in accordance with VDI 6022 or electrical tests in accordance with DGUV V3, which you can define in your individual service package.
You can find an overview of all services as a PDF for download in our service brochure following in the download section (currently available in German only).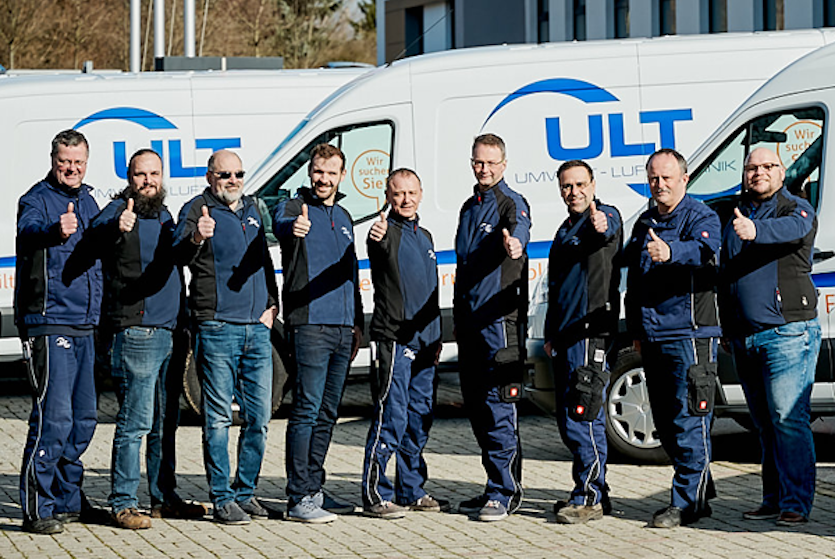 Partnership for process-oriented planning
Together with you, we select the package of extraction and filtration systems, and capturing elements that ideally suit your processes - we are happy to do so on-site. In this way you avoid possible expensive planning errors.
Addtionally, we give you a functional promise that you will not get from every supplier of air handling systems: The commissioning of the systems is completed at the earliest when the system is in operation according to your wishes, and your staff has been sufficiently trained. Only then the technical guarantee begins.
Spare parts and maintenance
Of course, ULT supplies spare parts for the standard equipment - for example filters, extraction arms or hoses, including installation if required.
We also take care of the regular maintenance and overhaul of your systems and, if necessary, also provide loan devices to bridge the gap.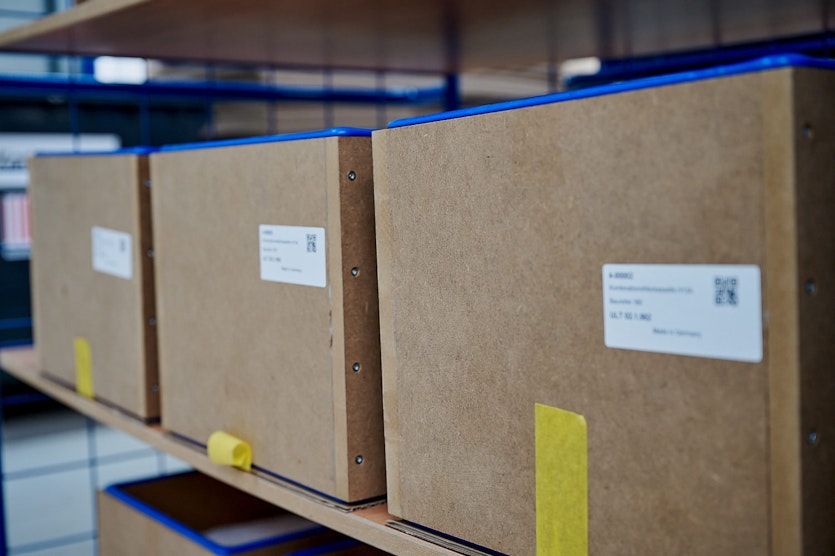 Contamination declaration
If used devices or filter cartridges must be returned for analysis, repair or disposal, it is necessary to fill out a contamination declaration and send it to ULT AG. This document can then be used to assess whether and which security measures need to be taken.
The contamination declaration can be found below as a PDF for download.
Do you have a service request?
We will take care of it as quickly as possible.
Please use the contact form in the following cases:
Maintenance

Service agreements

On-site repairs