Ventilation technology for consistent quality in battery cell production
Ventilation technology for consistent quality in battery cell production
News from 2023/05/16
Ventilation technology for consistent quality in battery cell production
Ventilation technology for consistent quality in battery cell production
From 23-25 May 2023, ULT will present solutions for process air drying and air purification in the production of lithium-ion battery cells at the trade show 'The Battery Show Europe' in Stuttgart/Germany.
ULT has gained a good reputation in setting up so-called "mini environments". These are enclosures that completely surround processes and isolate them from the outside environment. This brings a wide range of procedural advantages, including optimized performance parameters (heating, cooling, pressure losses), the targeted separation of pollutants, higher collection efficiency or decisive reductions in moisture input as well as increased occupational safety. ULT is a pioneer and expert in the field of mini-environments and perfectly manages the air balance management between air dehumidification and air purification.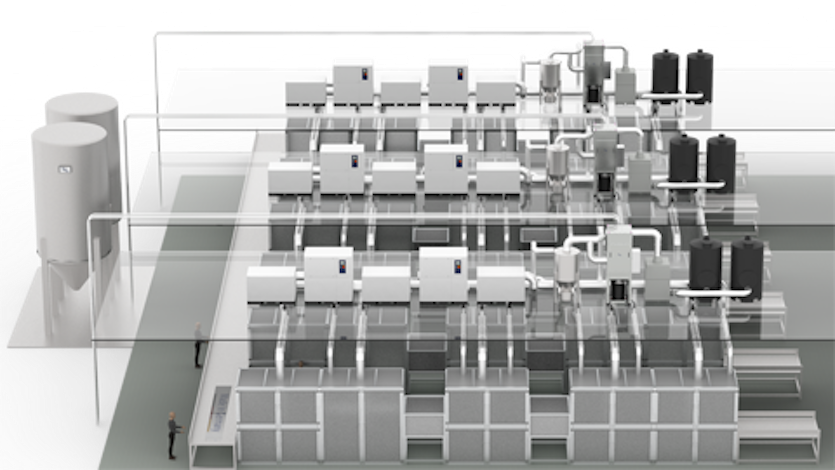 In the field of process air drying, ULT offers a wide variety of modular solutions in a wide range of performance classes as part of its ULT Dry-Tec® device series.
In the field of air pollution control, the company will be presenting the specially developed LAS 800 laser fume extractor. The device scores with a high degree of variability and flexibility, and can be easily adapted to changing process and production conditions. The system also offers extensive safety features for explosive or flammable atmospheres and dust.
ULT has been involved in various research projects on lithium-ion battery cell production for many years. As a result of this R&D, new air technology solutions were continuously developed that meet the high-quality requirements of modern battery production.
The company is permanently looking for cooperation and development partners, among others for projects related to this topic.
The Battery Show Europe, 23-25 May 2023 in Stuttgart/Germany
ULT at stand E-68 in hall 8
Do you need trade fair tickets for the Battery Show? Contact us – we will be happy to provide you with these.