Brand-new solution for process gas cleaning at formnext trade show
Brand-new solution for process gas cleaning at formnext trade show
News from 2022/09/22
Brand-new solution for process gas cleaning at formnext trade show
Brand-new solution for process gas cleaning at formnext trade show
At the formnext trade fair for additive manufacturing technologies, ULT will present a unique solution for effective and flexible process gas cleaning as well as concepts for dust collection in post-processing.
With the AMF 200, the vendor of ventilation solutions will present a brand-new system concept for process gas cleaning. The device with a small installation space is based on a modular concept that can be adapted to almost all technical requirements in metallic 3D printing (LPBF - laser powder bed fusion), providing scalable air volumes.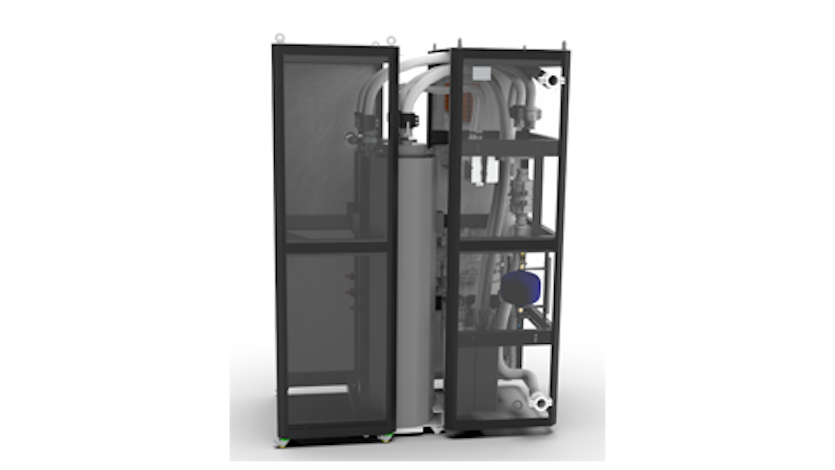 A significant user benefit of the AMF 200 is contamination-free filter and powder handling, i.e., employees never come into contact with powders or condensates. Optionally, the system comes along with a newly developed system control and, hence, enables a quick connection to LPBF 3D printers (laser melting process).
The AMF 200 is a fourth-generation gas cleaning system that was developed using ULT's extensive know-how in the field of additive manufacturing. ULT has been one of the pioneers in this field, dealing with extraction and filtration solutions for industrial 3D printing for more than 20 years.
The system is easy to operate, space-saving, safe and reliable. It is based on sophisticated ULT technology that is continuously being further developed.
In addition, the company will exhibit solutions for efficient dust and particle extraction during post-processing. Particular attention is paid to the efficient collection of all airborne pollutants, among others finest dusts, that arise during the post-processing of additively manufactured products.
Information on the use of air-drying systems - for example for powder storage, powder handling or the entire process environment - is also provided.
ULT thus offers an extensive portfolio of ventilation solutions, some of which have been specially designed for applications in additive manufacturing.
ULT at the formnext from 15-18 November 2022: hall 11, stand B18