Complete solutions

Complete solutions
Engineered ventilation: complete solutions
Complete and planned systems for optimal air pollution control
Good individual devices are just one part of the picture. Efficient engineering that adapts them to specific customer and process situations is an entirely different business. ULT provides that different business.
Starting point is the adaptation of the extraction point to individual process conditions. If necessary, our engineers will design the appropriate extraction solution to fit directly into the customer's production plant.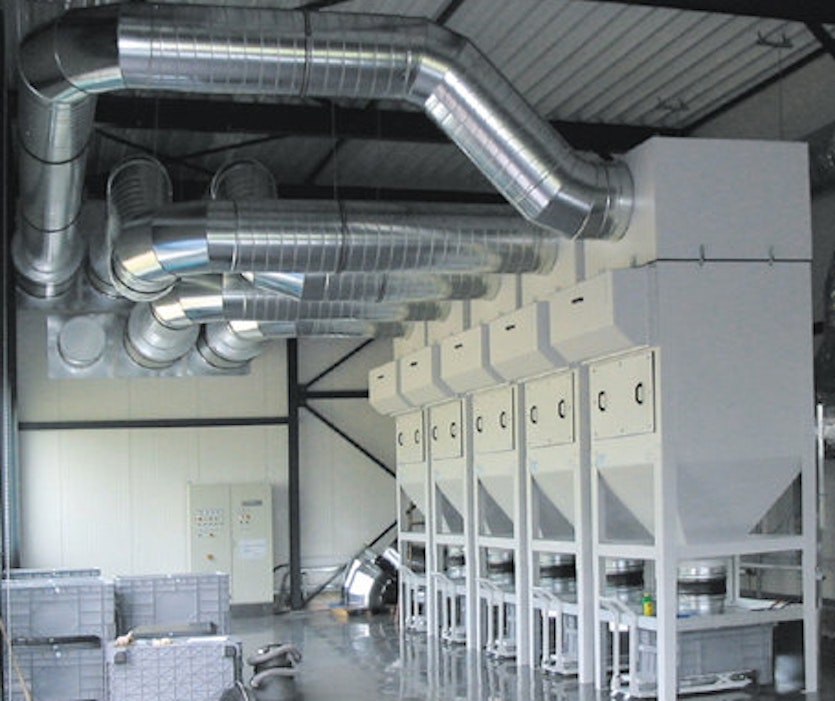 Our work is not over until everything is running smoothly
Further services include the development of specific filter combinations, provision of extra features and adherence to specific framework conditions such as energy consumption.
On request, our services culminate in the design of a complete hall solution, where many devices have to be interconnected and monitored – manufacturing, assembly, installation and handover of the complete system included.
In the past two decades, ULT has designed and constructed ventilation systems for many well-known companies. From workplace extraction at one or more points, the support of large systems to specially developed extraction and filteration systems in production halls. All projects were discussed and planned with the customer on-site, and developed and installed according to individual requirements. Our references can be found worldwide - in a wide range of market segments and industrial sectors.
Would you like to learn more about these references? You're welcome to contact us . We are certain that we can also demonstrate a successful project in your area of ​​activity. If not, you are more than welcome to serve as a reference. Extraction systems are a legal must and part of occupational safety. Together with you, we protect employees, products and systems and also ensure that your energy balance is optimized. Because that is also part of our service.
Service begins with the installation
Of course, the maintenance of ventilation systems is also part of our "all-round carefree package". You get this performance from a few suppliers of extraction and filter systems. Satisfied customers have the highest priority for us at ULT AG.
Ventilation systems through personal engineering. No two projects are the same - that is what makes our company so special. The ventilation solutions from Löbau serve a variety of processes: laser processes, welding work, soldering processes, bulk goods, painting and gluing applications through to the removal of large quantities of dust, smoke, steam, gas or odors.
Other services and topics