Solutions for industrial air purification at Intec trade show
Solutions for industrial air purification at Intec trade show
News from 2023/01/27
Solutions for industrial air purification at Intec trade show
Solutions for industrial air purification at Intec trade show
At Intec, international trade show for machine tools, production and automation technology, ULT will demonstrate how employees, manufacturing equipment and products can be protected from the influence of airborne pollutants.
Dust, smoke, vapors, odors, or gases are produced in many industrial cutting, joining or surface treatment processes. These partly nanoscale particles must be effectively removed according to legal requirements in order to guarantee occupational health and safety in manufacturing companies.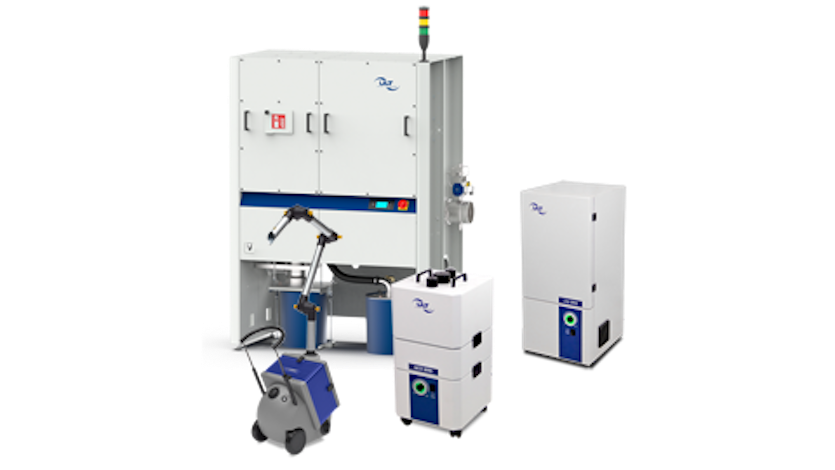 ULT provides comprehensive solutions in the field of extraction and filtration technology for a wide variety of air pollutants and emissions. At the Intec in Leipzig, the company is presenting – among others – its latest extraction system for laser fume and explosive laser dust, the LAS 800. Above all, the fume extractor impresses with a wide range of options, and can be flexibly adapted to changing working conditions and machining processes.
In the field of pollutant detection, ULT will also present its know-how. By means of various collection solutions, it will be impressively demonstrated how a clever capturing and system design may increase the filtration process in terms of the efficiency of the extraction systems as well as energy savings and sustainability.
However, ULT is far more than a system supplier. The German company also provides users specially configured air purification solutions tailored to the individual work process.
ULT already successfully supports users worldwide in many industries such as additive manufacturing, battery manufacturing, machining, metalworking and tool engineering, electronics production, process engineering, and many more.
Intec, 07-10 March 2023 in Leipzig/Germany. ULT at stand A11 in hall 2