Functionality sorption dryer
Functionality sorption dryer
Functionality of the sorption dryer ULT Dry-Tec
Benefits of the sorption drying
Dew points below 5° C (5.4 g / kg absolute humidity) cannot be achieved effectively with simple drying methods such as condensation drying. Here, sorption drying is recommended.
The most important component of such a system is the sorption rotor coated with a special sorbent. It rotates at a speed adapted to the process and absorbs the moisture from the process air flow. In countercurrent, warm air is passed through the sorption rotor, which removes the moisture and thereby dries it. The water-laden exhaust air is then released into the environment.
Necessary characteristics of the sorbent
Large storage density

High adsorption effect with low water content

Desorption of the bound water with the lowest possible expenditure of energy
Schematic structure of the ULT Dry-Tec sorption dryer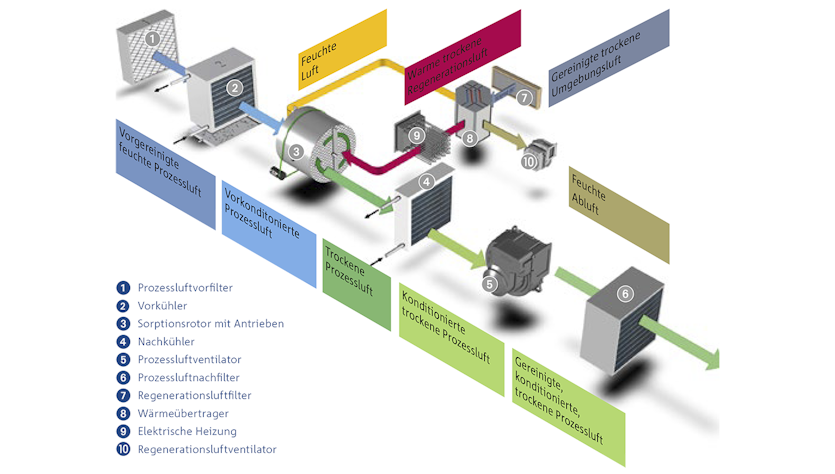 Relationship between temperature and humidity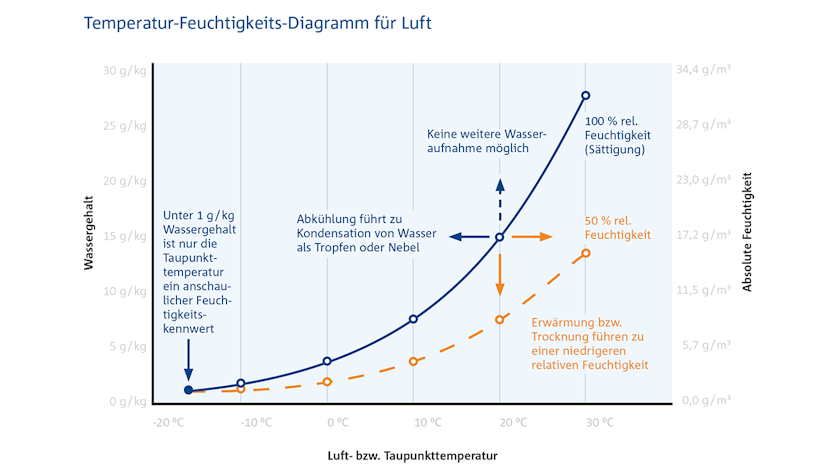 We will be pleased to support you!
Contact ULT Dry-Tec GmbH
We will gladly provide you with additional information on the air drying system. Furthermore, we can configure your individual solution if required. You are welcome to contact us:
Additional topics in process air drying