Process air drying
Process air drying
Process air drying based on sorption technology
Modular concept for sorptive air drying
ULT Dry-Tec® is a  modular approach for higly efficient and energetically optimised adsorption drying.
The system was developed for process air dehumidification at dew point temperatures of down to -66°C (-87° F). It is based on the rotation dehumidification principle, designed to be utilised in sensitive areas such as chemical, pharmaceutical, process industries, food, battery or electronics production as well as  in measurement and drying chambers.
ULT Dry-Tec was specifically designed for extremely dry process air atmospheres. The unit provides an extraordinary extraction rate at very low residual moisture level between 0.05%-40% constant relative air humidity .
Optimised high-performance sorption rotors guarantee a high efficiency level during low maintenance operation. An integrated heat exchanger provides energy recovery. 
The ULT Cool-Tec™ modules have been developed for air cooling. Depending on your requirements, they can be utilised for precooling process air or aftercooling exhaust air from the ULT Dry-Tec sorption module.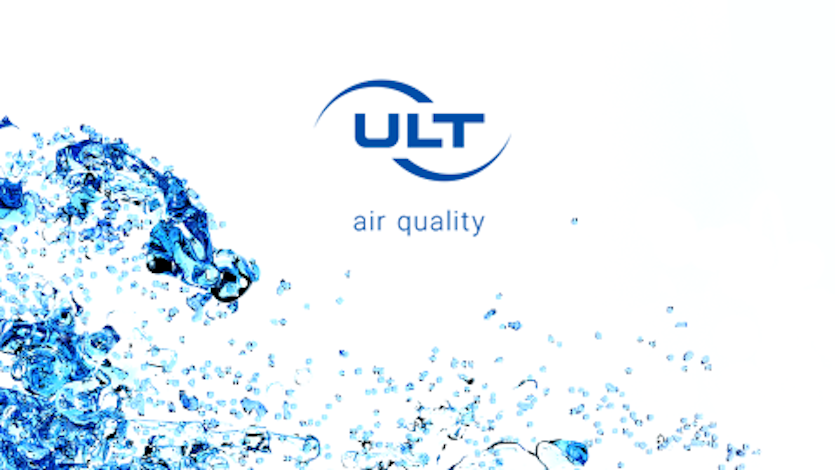 Our sorption dryers are well-suited for utilization in a wide variety of sectors and industries. Depending on the application, defined dew point temperatures or relative humidity levels are required.
In any case, we are at your side as a consultant and partner when it comes to determining a solution for process air drying. Together with you, we design the most suitable system for air dehumidification, always taking into account the existing process and room conditions.
Adsorption dryer benefits
In most cases, conventional methods such as the condensation of water vapor on cooling registers or heat exchangers are no longer sufficient to generate dry process air. In order to reduce the residual moisture content of the air to a minimum, sorptive processes are necessary - implemented in an adsorption dryer.
The use of rotary dehumidifiers as adsorption dryers has proven particularly effective here. The moist air flow is passed through a rotating sorption wheel coated with adsorbent and dried in this way. On the opposite side, the wheel is regenerated in order to effectively ensure the continuous treatment of the air or process gases to be dried.
Additional information on process air drying
Adsorption dryer ULT Dry-Tec
The water molecules in the suction air are also continuously driven out of the adsorbent by means of desorption and are consequently conducted as an adsorbate in a separate air flow out of the system to the outside atmosphere.
By expanding the system technology, for example with pre- and after-cooler modules, dew points (Tp) down to −65°C and thus a relative process air humidity of 0.05% can be achieved. These low dew point requirements are usually required for sensitive products.
The ULT Dry-Tec adsorption dryer can be variably adjusted to a wide range of environments and tasks. On request, we design a customized system that exactly meets your needs. Whether it is just the adsorption dryer module, or with/without a pre- or after-cooler, or both, depends on the application.
In addition, we offer a range of extensions, e.g. the utilization of filtration technology, as part of an overall air drying concept. We would be happy to discuss these add-on functionalities with you in order to provide you with your ideal solution for dehumidification and purification of process air.
We will be pleased to support you!
Contact ULT Dry-Tec GmbH
We will gladly provide you with additional information on the air drying system. Furthermore, we can configure your individual solution if required. You are welcome to contact us: