Ventilation solutions for battery cell production at leading trade show
Ventilation solutions for battery cell production at leading trade show
News from 2022/06/21
Ventilation solutions for battery cell production at leading trade show
Ventilation solutions for battery cell production at leading trade show
From 28-30 June 2022, ULT AG will exhibit at the fair The Battery Show Europe in Stuttgart. The company will present solutions for process air drying and air purification.
In the manufacture of battery cells, water has a significant impact on product quality and the production process. For example, it is necessary to pre-dry the electrodes and the electrode materials. In further production steps, such as separating and filling, the moisture should be kept to a minimum or completely eliminated, as this can lead to performance losses and safety risks over the entire service life of the battery.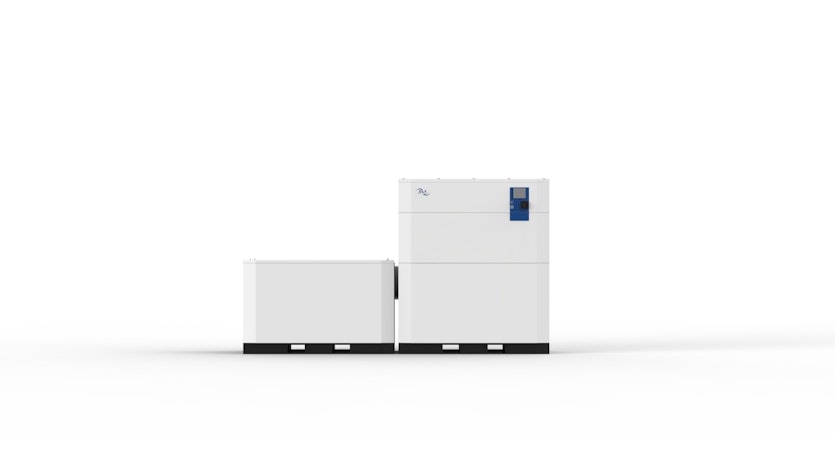 Setting up so-called "mini-environments" has proven to be an ideal solution. These are enclosures that completely encircle processes and isolate them from the outside environment. This results in a multitude of process engineering advantages, including optimized performance parameters (heating, cooling, pressure losses), the targeted separation of pollutants, higher collection efficiency, or decisive reductions in moisture input.
ULT AG will be presenting both its own solutions from the ULT-Dry-Tec series and from the Danish supplier COTES for the area of process air drying.
ULT will also show specially developed concepts and systems in the field of air purification. An example of this is the LAS 800, which was developed for the extraction and filtration of laser fume. The device scores with a high level of variability and flexibility, and can be easily adapted to changing process and production conditions. The system also offers extensive safety features for explosive or combustible atmospheres and dust.
ULT AG has been involved in research projects for lithium-ion battery cell production for many years and, based on practical experience, has developed ventilation solutions that precisely meet the requirements of modern and high-quality battery production. The company is a well-adapted cooperation and development partner for projects related to this topic.