Soldering fume extraction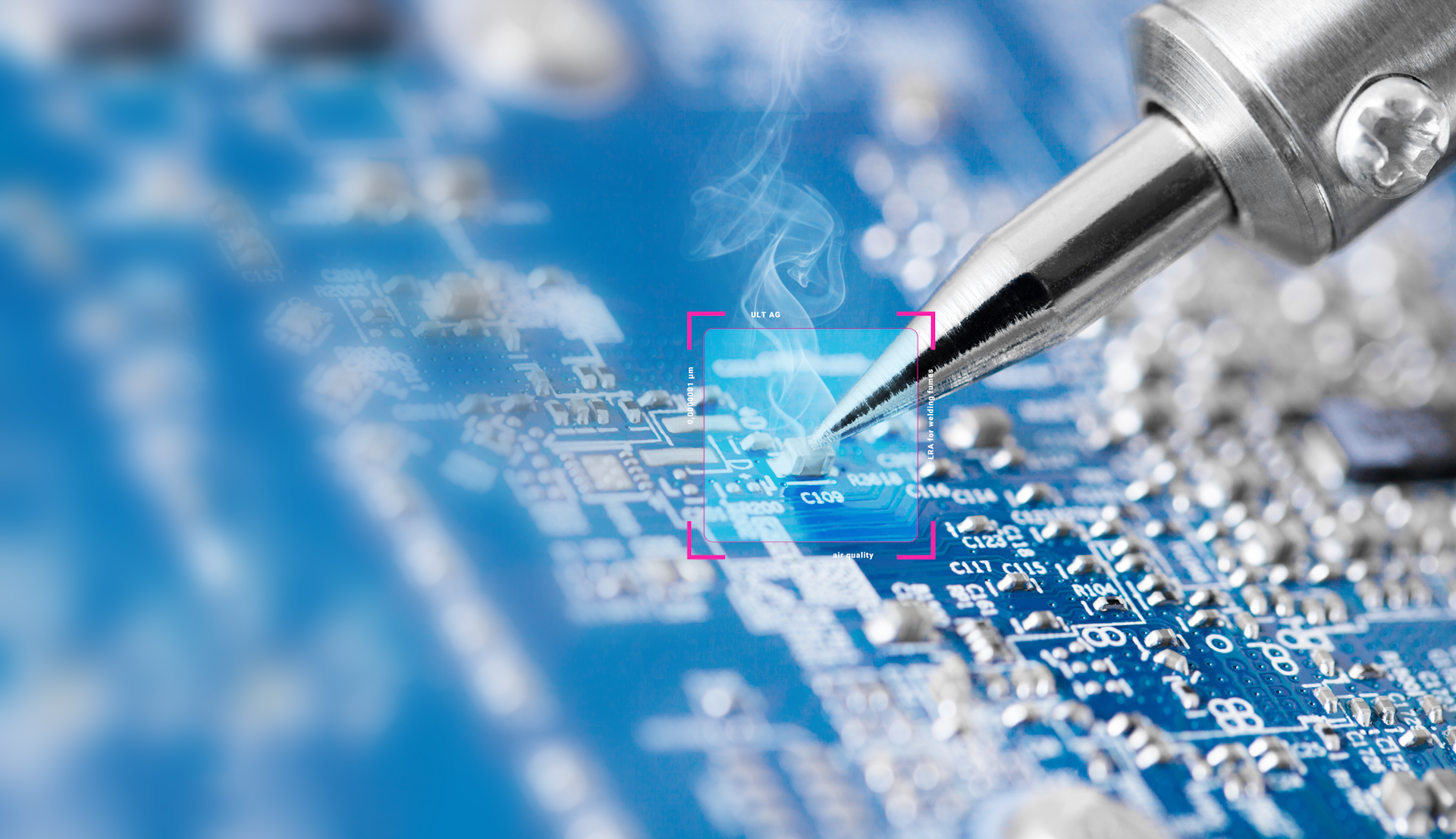 Soldering fume extraction
Soldering fume extraction
Solutions for soldering fume extraction
Do you utilize an automated soldering system or execute hand soldering, and necessarily look for an air cleaning solution that meets the requirements of your processes and on-site situations?
Our LRA equipment series covers the entire range of soldering fume extraction and vapor filtration technologies – at manual work places as well as in automated and semi-automated production.
Systems for soldering fume extraction
Mobile solder fume extractor
Flexible solution for mobile soldering fume extraction
The solution developed for mobile utilization with a unique design is the JUMBO Filtertrolley LRA. The flexible soldering fume extractor can be variably adapted to a wide variety of workplace and air pollutant conditions.
The filter system is very quiet and yet powerful.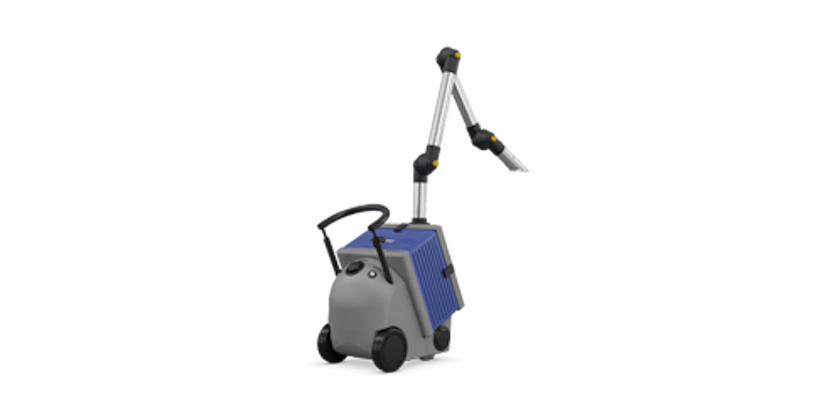 The importance of soldering fume extraction
Depending on areas of application of the finished assembly and requirements of the components, various soldering alloys and flux agents are considered. During the soldering process, large parts of the flux agent and a small portion of the solder will evaporate. The emerging aerosols and particles could be released into ambient air. These airborne pollutants are far more than just an unfortunate side effect but can lead to serious medical conditions. Particularly dangerous substances are aldehydes, which emerge from materials containing colophony; some of them may be carcinogenic. In addition, gases are released from coatings, adhesives or substrates during heating of the assembly.
These gases also transport sticky aerosols, which build up in the soldering machines or – even worse – on the products and contaminate them. This leads to increased cleaning and maintenance costs, and the operability of the plant can be impaired. In addition, the manufactured products may even be corroded by the contaminations, which could affect functionality and quality.
In order to eliminate soldering fumes, it is not sufficient to provide for only good ventilation in the manufacturing environment. The use of efficient fume extraction technology is mandatory.
Extraction of the soldering fume close to the source is important because this is where the largest possible amount of pollutants can be collected directly. The further the capture is from the emission source, the lower the extraction quantity and the higher the energy consumption for extraction. Soldering fume extraction therefore also means capturing all emissions as close as possible to the source of the pollutant.
Modern extraction and filter technology now covers a wide range of airborne hazardous substances. In the case of solder smoke, we offer solutions that are suitable for every application scenario - for manual soldering stations as well as automated soldering systems.
Protect your employees, systems and products from the influence of the particles contained in soldering fumes. We support you with extraction systems and filter technology that are ideally tailored to your processes and needs.